Hi,
My name is Gin Kurosawa.
Please call me Gin!

First of all, I will introduce myself to all of readers in the world.

I was born in Kyoto, Japan, in1989. So now, I am 28 years old. of course, I'm Japanese.
Every day, I am working night and day in Tokyo, and always very tired. Therefore, when I enjoy a very very short holiday, I always travel to a lot of places I have wanted to visit.
So far, some places strongly attracts me. For example, Okinawa.
It has a lot of special beaches, which make me feel relax very much. It mekes me forget life in Tokyo. That's great experiences.
(If you want to know more about Okinawa, you should click
here
!)
Okinawa is great, but .... the greatest is Kyoto. My hometown.
This summer, I reteurned to Kyoto.
Now, I want you to know about Kyoto, like it, and come here from all over the world.
Please read.
*****************************************
The place I want to introduce first is
Kamogawa
. I have been familiar with this river since I was a student. Lovers sit on the banks of this river and talk over the night over the future. A few years ago, I was one of them.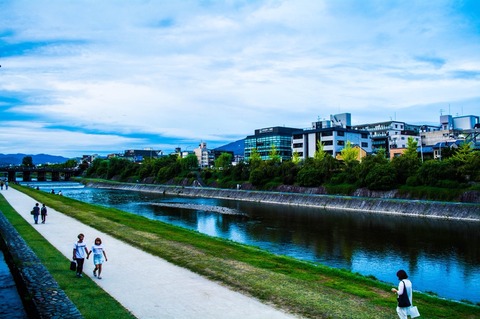 Every summer, I can eat dinner by the river.
Night wind is cool, scenery is good. It is really a place like heaven. If you visit Kyoto, please be sure to experience it.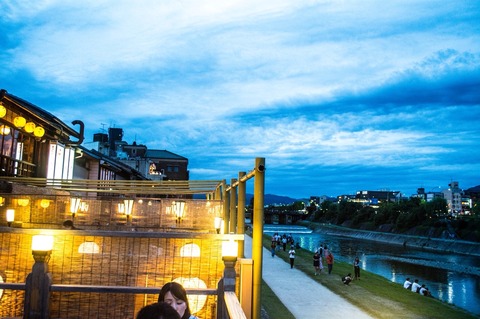 The place I want to introduce second is
Fushimi-Inari Taisha
. A fantastic scenery called Senbon Torii is spreading here. It's a very popular spot for foreigners visiting Kyoto. So, there are many people who already know.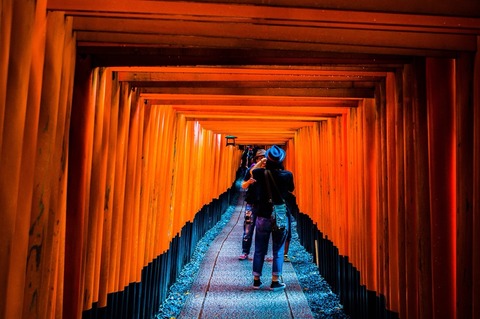 Next is
Keage
. There are disadvantageous rails left here. In the past, people in Kyoto used water to carry water from Lake Biwa. Without this rail, the lives of people in Kyoto had not been established.Many cherry blossoms are blooming here in spring. It is a really beautiful place. I'd like you to visit here in spring.
Many young people and women take pictures here and upload them to the Instagram. I hope that you will come here as well. You probably want to take a picture. It's a really beautiful and relaxing place.
Actually, I like this place most. It is a very calm place. If you quietly close your eyes you can calm your mind. There are few tourists as well. Autumn leaves are really beautiful. It is one of the places we should see before we die.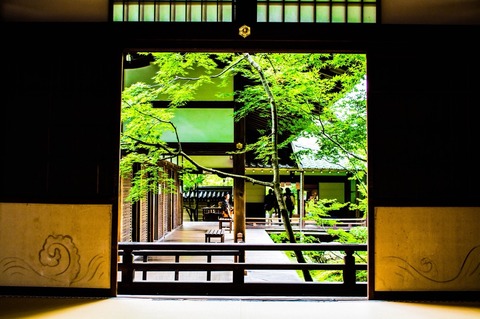 Next is
Genkoan
. Here is a characteristic window. It is called the window of enlightenment. A lot of people are indulging in thinking here. Many people are charging energy.
It is located in the center of Kyoto, crowded with many people. It is beautiful light up at night.
There is Starbucks near, and I'm glad that I can take a break if I am tired.
Next is
the Tower of Yasaka
. Here is also lighted up at night.
It is a luxurious place where you can feel Kyoto.

****************************************
Do you want to go to Kyoto?
Kyoto is really a recommended place. I am proud of being born here. I am also glad that I grew up here. Even now, I want to return to Kyoto one day.
When I find time, I try to visit. Even if you look at the world, there will not be such a city that culture is rich, beautiful, food is delicious. You can also feel the history.
If you have not had the experience yet, please come to the next vacation opportunity. People who have come, please visit again and feel more attractive.
Thank you. See you again.